4.
....in the future.......we can think of ourselves in different realities, as fluid, gas, solid shape and falling flakes
未来、
とける雪、消えゆく雪、かたまった雪、降る雪、それぞれの雪の姿を胸に抱き、自分自身と重ね合わせる
....in the future.......our reality is like snow, we can rethink ourselves every season, but all statements will eventually disappear.
未来、現実はまるで雪そのもの
雪の季節が訪れるたび、自分を見直し変えていく
それまでの発言のすべてが、雪のようにそのうち消えてなくなるから
"The future of Sapporo_Hyperspace Sapporo2"
text by Kamiel Verschuren
===END===
(BUT !! )
The new season has come!
Sapporo 2 Project 2011 starts!!!!!!!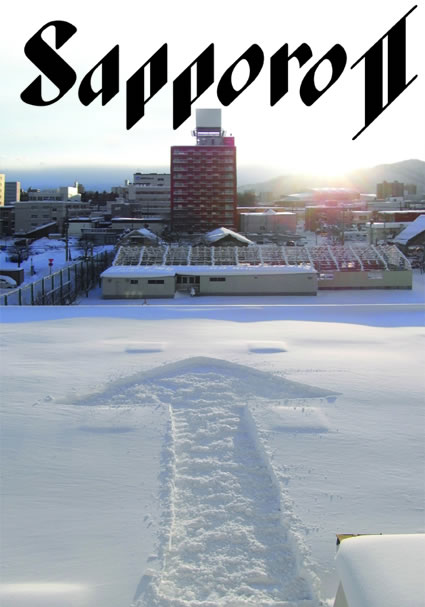 ▲ by join_sapporo2 | 2011-01-11 02:51 | submission